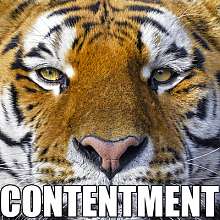 Contentment in Everyday Life—A Five-Week Online Course
with Robert Fox & Susan Gluck
In Contentment in Everyday Life, meditation experience is deepened through the cultivation of contentment and simplicity.

This course provides an exploration of genuine contentment, the foundational views of the Buddhist teachings, and meditation in action for daily life. With meditation practice, we can learn to appreciate ourselves and simple human experiences, free from self-aggression. Difficult emotions and the challenges of life can be met with gentleness, steadiness, and humor.

The Way of Shambhala Curriculum is designed to be taken in conjunction with Shambhala Training levels I-V. Contentment in Everyday Life is both a companion class to Shambhala Training Level II as well as an excellent introductory course on its own.
We will gather remotely on the Zoom platform. So, please register and pay online in advance in order to receive the link for the classes.
The Courses
The courses are weekly, interactive, communal, and create a learning environment where the teachings are intimate and relevant. We train in meditation, and use inquiry, dialogue, and contemplative arts throughout the classes.
Prerequisites
There are no prerequisites for this class

Readings
Readings for the class will be taken from the following texts, however it is not necessary to purchase the texts to take the class.
• Turning the Mind Into an Ally by Sakyong Mipham Rinpoche
• Ruling Your World by Sakyong Mipham Rinpoche
• Shambhala: Sacred Path of the Warrior by Chögyam Trungpa Rinpoche
• Cutting Through Spiritual Materialism by Chögyam Trungpa Rinpoche
• The Sanity We Are Born With by Chögyam Trungpa Rinpoche
• The Myth of Freedom by Chögyam Trungpa Rinpoche
• The Truth of Suffering and the Path of Liberation by Chögyam Trungpa Rinpoche
• The Wisdom of No Escape by Pema Chödrön

Price
Program Price: $130
Patron Price: $180
Or pay what you can afford.
Paying the patron price creates scholarships for those who cannot afford to pay the full price.

Registration & Payment
Please register and pay online in advance to secure your place and make certain you receive the Zoom link in time for the class. Since this is an online class, there is no way to pay in-person but if for some reason, you are unable to pay online, please contact us to make other arrangements.